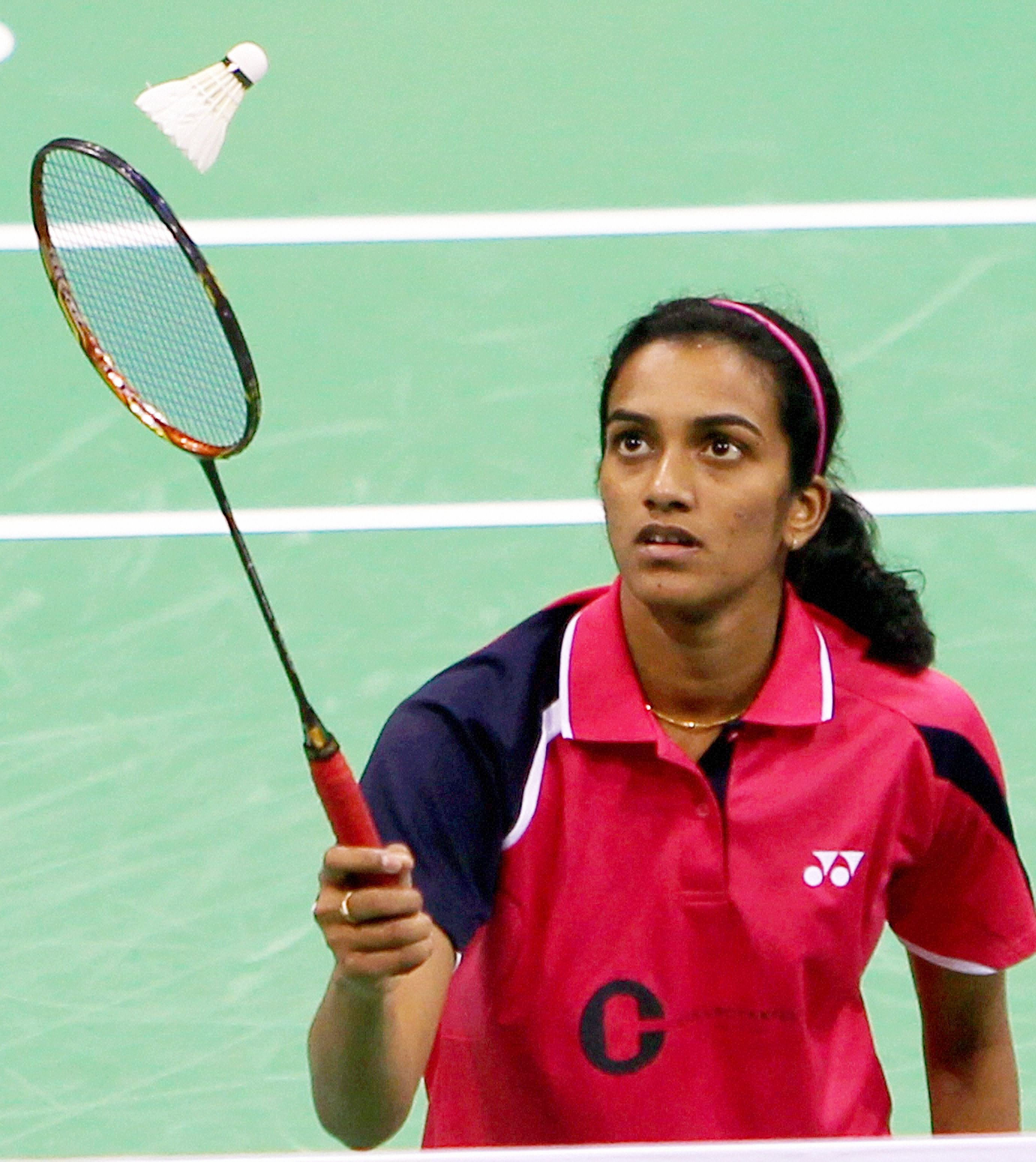 P V Sindhu's achievement at World Badminton Championships gives us hope.
P.V. Sindhu, ranked 12th worldwide, tackled a tough draw in her maiden world championship and did well to reach the semifinals, assuring herself of a bronze, the first in the women's singles event for India.
It might be premature to say India is emerging as a badminton powerhouse, but this performance shows how far Indian sportswomen have come, particularly in a discipline as physically demanding as badminton.
Asia has always been badminton's crucible, thanks to Malaysian, Indonesian and Chinese stars. Earlier Prakash Padukone, one of India's finest, used to be a lone star, but now Indians are rubbing shoulders with the world's best thanks to pathbreaking efforts by Pullela Gopichand and Saina Nehwal. The rise of young players like Sindhu is a tribute to scientific training and enhancement of game skills by the mentoring system that is being established in Indian sport.
India is also set to become the home of a professional badminton league that should help take the game forward universally, and give our own players more opportunities to look at sport as a career while aiming for the highest honours on the international arena. A free and open structure as it exists in the country is different from the regimentation brought into sport by the Chinese. That we have the skills and the wherewithal to shine is important to create a national sporting image beyond the cricket stadium.
source:http://www.deccanchronicle.com